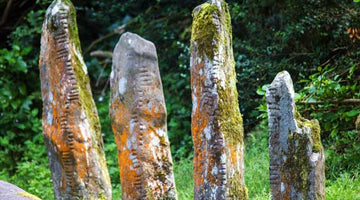 TREES OF LANGUAGE WITH DEEP ROOTS
Ireland's Ogham Alphabet ,Ogham inscribed jewellery is a signature of Brian de Staic, a gift with a personal touch and an ancient significance. The main use of the Ogham alphabet hasn't changed in almost two millennia: a personal inscription. Records of people long past make up the bulk of standing Ogham stones littered around the Dingle Peninsula. Each Ogham stone has a name.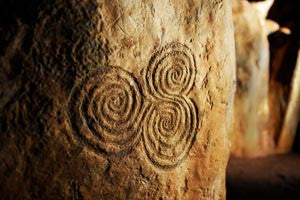 AS OLD & BEAUTIFUL AS THE BREAK OF DAY
Breacadh an Lae, 'The Break Of Day', is a pendant by Brian de Staic who's inspiration has a truly ancient lineage. The piece is based on the winter solstice at Newgrange where, at the break of day, the rising sun illuminates the central chamber of the 5,000 year old Neolithic wonder.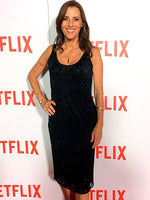 Celebrities wear Brian de Staic jewellery.
  Actress and director Cecilia Peck looked gorgeously sleek at the Emmys, accented with her Brian de Staic Aglish Pendant. Cecilia's grandfather, Gregory Peck, had Irish roots from the area the Aglish Pillar was found. The Aglish Pillar Stone influenced the design of our Aglish Pendant. The design is a meshing of the ancient Ogham with the Christian cross and Ogham writing.